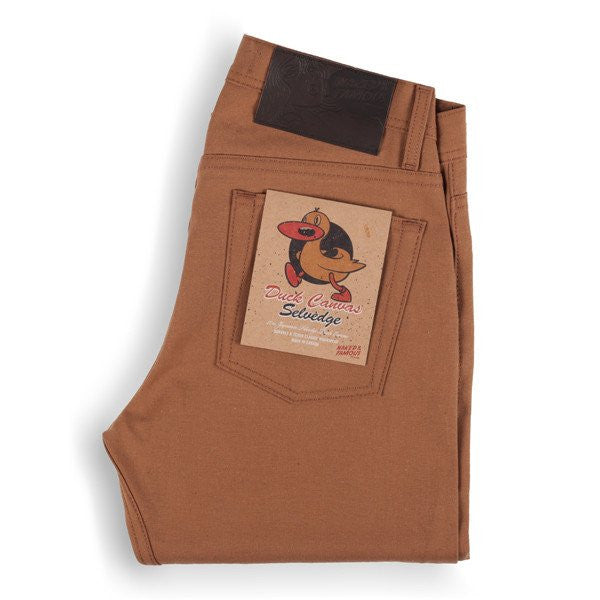 Weird Guy Selvedge Duck Canvas
100% 10oz Japanese cotton.
The first jeans in the 1800s were not made of denim, they were made from a sturdy canvas material, called duck. This is a lightweight, ultra-durable selvedge version.
The Weird Guy fit is a slim fit that tapers from the knee down. Medium rise.

Made in Canada.
*RAW DENIM CARE!
- Do NOT wash for at least the first 6 months
- Size down (they will stretch at least 1 size)
- Try not to machine wash (wash by hand in a shower or tub), but if you must - do it on the lowest setting, inside out. With mild soap.
- Do NOT machine dry. Hang dry.
More products from Naked & Famous